An education in fitting out at Aston University
Project features
Size
5,000 - 10,000 sq ft
Project type
Higher education fit out
We have now worked with Aston University on three high-profile projects – Café Tierra and the basement, second and third floors of the library in the Aston Triangle building, and a fit out of a new conference venue in the main building.
The Café Tierra caters for up to 239 students and visitors, and includes a full commercial kitchen complete with cold room, walk-in freezer, dry store and dish-washing room. This project also called for new serveries, catering display equipment, bespoke joinery and flooring, new M&E, and piped services. It also includes lots of food outlets, such as Costa Coffee. We completed work in time for staff training and cooking trials.
The library fit out of the basement, second and third floors meant stripping everything out, removing major plant items and installing new M&E services. This included fitting solid and glazed partitions, folding walls, suspended ceilings in cellular areas, lighting and new wall and floor finishes.
We also stripped out and refitted space to provide a new conference venue for up to 250 delegates. This included eight meeting suites, a reception area, coffee points, and the latest AV equipment and M&E installation. We completed all this with the building open at all times.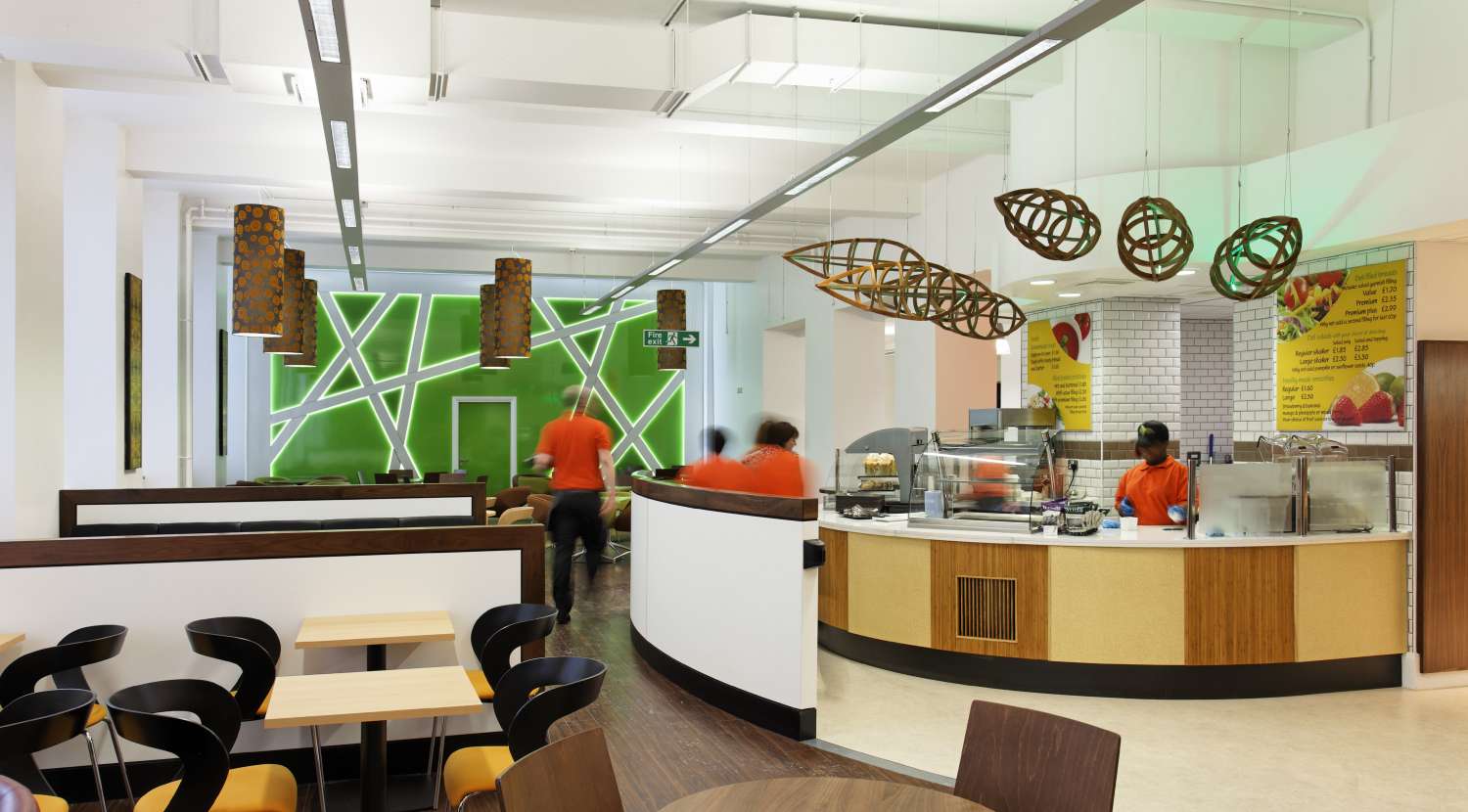 Key contacts

Case study filter
Latest case studies