Award-winning space for Astra Zeneca
Project features
Size
25,000 - 50,000 sq ft
Project type
Office refurbishment
Awards
2015 BCO Midlands Innovation award
We worked with AstraZeneca to fit out and refurbish their Cambridge offices, home to over 400 employees.
The 40,000 square feet space was designed as a new mobile working environment prototype. It features large collaborative spaces, social interaction zones with large tables and team-based 'neighbourhoods'. Together, these all promote an open and collaborative culture for a mobile workforce.
The space also includes different sized meeting areas and rooms, including phone booths and meeting pods for focused work and confidential meetings. Working closely with the interior designers to value engineer the project, we made sure we stayed within budget, while also arranging bespoke joinery installations. The results won a 2015 BCO Midlands Innovation award.
"Free desking brings many benefits, but being able to find colleagues across a whole floor of workstations can often hamper collaboration. At its pilot home, AstraZeneca is using state-of-the-art technology to allow users to quickly locate and communicate with their colleagues. An innovation that will become more important as use of this workstation trend increases."

2015 BCO Midlands Innovation award judging panel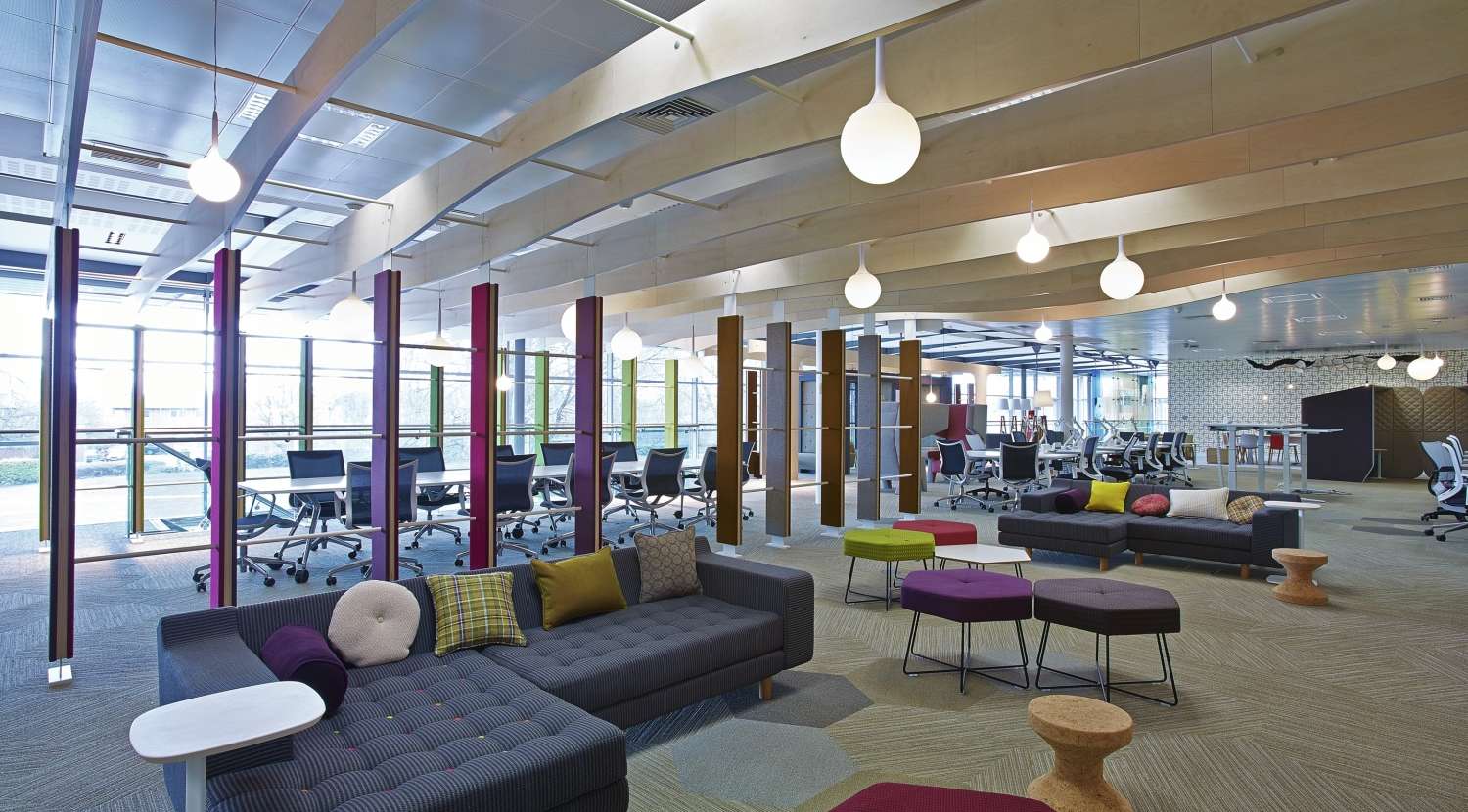 Key contacts

Case study filter
Latest case studies