Project features
Size
50,000 - 100,000 sq ft
Project type
Office design and build
Awards
BCO Midlands Fit Out of Workplace Award 2015
Overbury has worked with the National Grid to design and fit out offices in numerous locations.
The design and build of the their operational headquarters in Warwick entailed the fit out of over 50,000 sq ft of space. The offices are a colourful representation of their brand and are designed to foster greater staff communication and collaboration.
"National Grid House is an inspiring workplace and is evidence of the importance of considered planning and a commitment to gathering and assessing post-occupancy performance in order to continually improve. The results of taking this approach speak for themselves."

Richard Kauntze, Chief Executive of the BCO
The office was also awarded the prestigious 2015 BCO Fit Out of Workplace award. When presenting the award, the BCO stated that the success of this extraordinary building had been achieved though diligent planning, severe testing and masses of creativity. Into this vibrant and sustainable workplace the team has seamlessly integrated catering, visitor attractions, a conference suite and operational control centres.
The colourful Warwick based workplace is home to 3,000 people and has allowed National Grid to significantly reduce both its carbon footprint and subsequent energy consumption. Richard Kauntze, Chief Executive of the BCO, added: "National Grid House is an inspiring workplace and is evidence of the importance of considered planning and a commitment to gathering and assessing post-occupancy performance in order to continually improve. The results of taking this approach speak for themselves."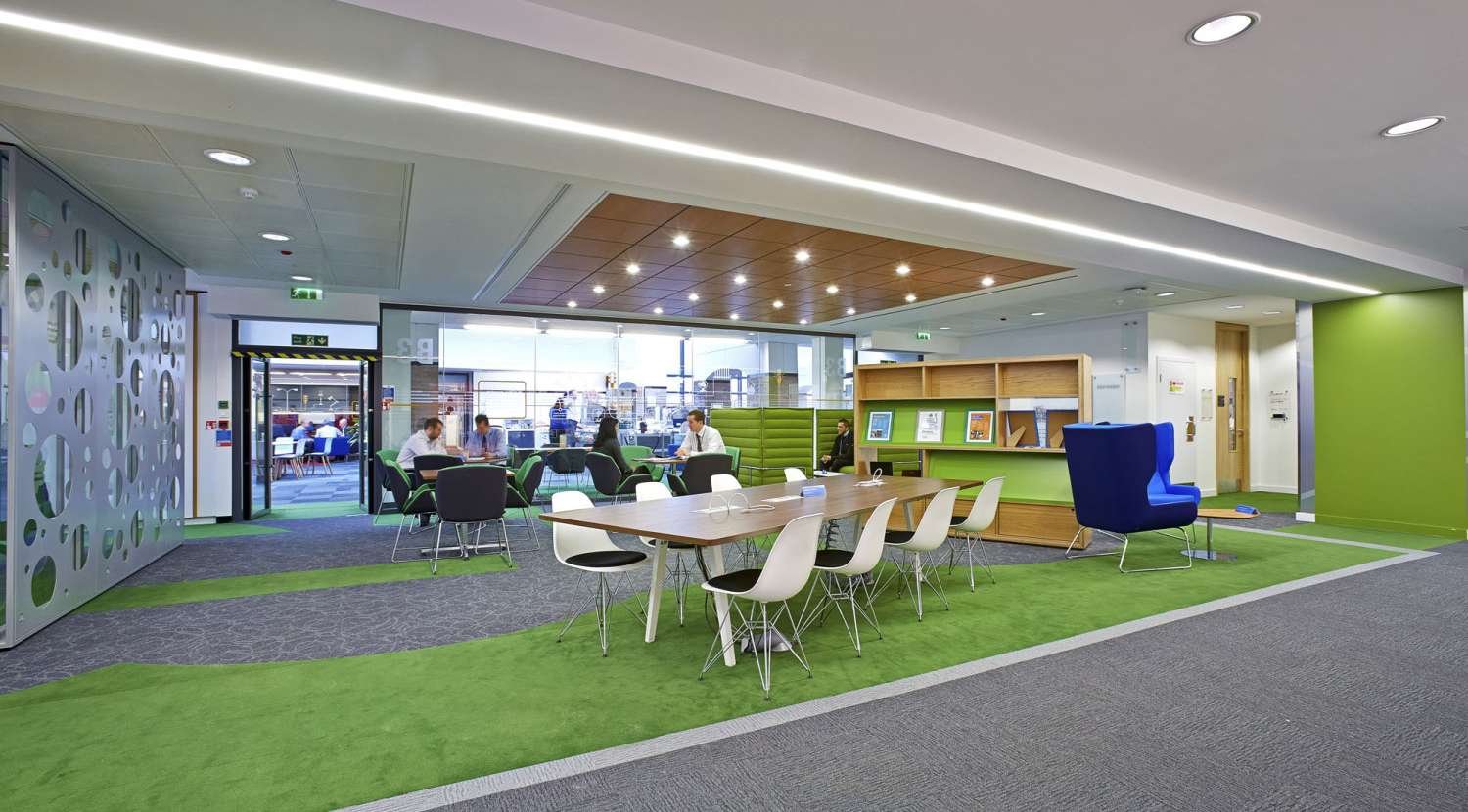 Key contacts

Case study filter
Latest case studies