A dramatic transformation at The London Palladium
Project features
Project type
Office refurbishment
The London Palladium's owner, Andrew Lloyd Webber, described the recent works there as "the beginning of the biggest programme of refurbishment and change in the Palladium's 100-year history".
A vital aspect of the project was the need to work around theatre productions. Demolition started during the last two weeks of Sister Act, and the final four weeks of construction took place during rehearsals for The Wizard of Oz. Also, works were halted temporarily seven weeks into the project, to ensure The Royal Variety Show went ahead without disruption.
We created a new box office, and adapted the existing box office and disabled entrances from Argyll Street to suit the new layout. We also built three new function spaces and installed a new lift. A new oculus (circular window in the ceiling dome) became the central feature of the theatre, letting light shine directly down onto a new spiral staircase linking to the Variety Bar at the rear of the stalls. Building these elements involved considerable alterations to the overall structure.
The project also included converting an existing hospitality area into much-needed toilet facilities, and providing a new entrance from the Variety Bar into the stalls. We completed the whole refurbishment in 18 weeks – an achievement that cemented our reputation as experts in fitting out theatre spaces.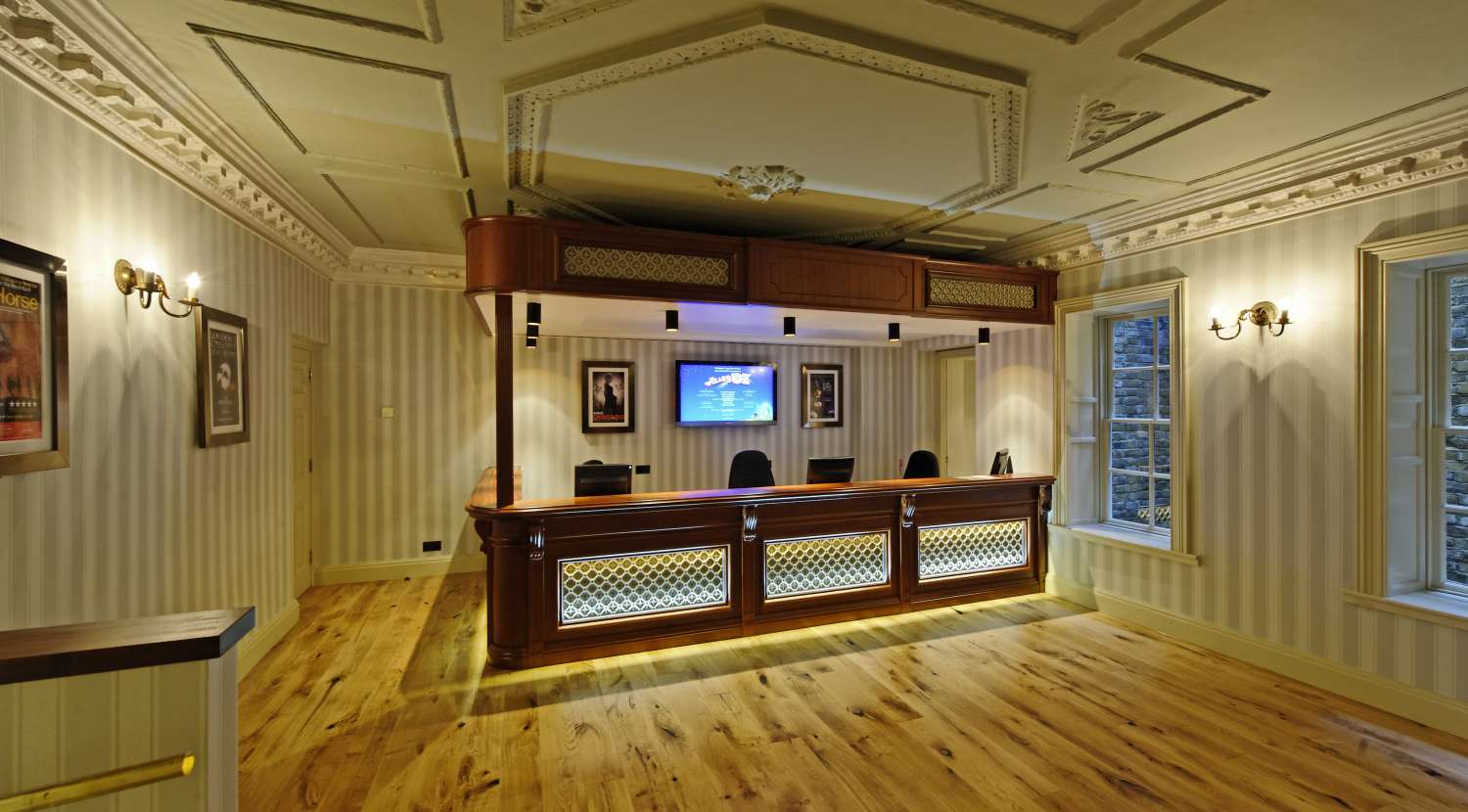 Key contacts
Bob Banister

Higher Education, Frameworks & Retail Banking
Case study filter
Latest case studies