Would you like to join us?
Our most recent employee engagement survey told us that more than 85% of our people are positive about their experience working for Overbury. And that's not just because we are all new starters and trying to impress the boss: more than 31% of us have been here over 10 years.
But why is that important if you want to come and work with us? It means you will be joining a team of some of the most talented, experienced and well established individuals in the industry who have in depth knowledge and commitment to delivering the best for our clients.
Overbury is not the type of place where you are told what to do or spoon fed everything you need. You will be given responsibility from day one and expected to create your own success, make your own decisions, and always keep the client happy.
We are dedicated to attracting and retaining the very best staff and if you want to find out more about working for Overbury, you can visit our dedicated careers website at http://morgansindallgroupcareers.com/overbury or click on the image below to send us your CV.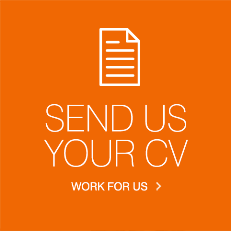 Find out what it's like to work at Overbury from Sam Day in the video above.