Programming excellence
Project features
Project type
Office fit out
Overbury has completed two large-scale flagship projects for the BBC: the new Broadcast House in Portland Place, London and Media City UK in Salford, Greater Manchester. The results help you to see, hear and read the BBC's output every day. But our work hasn't stopped. We continue to deliver fit out projects for the BBC on an ongoing basis. Overbury is the BBC's preferred fit out partner.
At New Broadcast House in London Overbury performed the refurbishment and fit out of the UK's first-ever purpose-built broadcast centre, which is now home to BBC News, BBC Vision, BBC Audio and Music and the BBC World Service.
A total of 7 studios were created, plus 26 glass demountable radio stations, meeting rooms, editing suites and two multi-platform areas for broadcasting and recording TV. Refreshment points, seating, wall graphics and two new cafés were also installed.
The M&E was extensive to say the least: it involved over 10 million miles of cable, AV installations, including TV monitors and projectors, ticker walls, a 15m diameter LED halo display, four satellite dishes and an O2 antenna. Total floor area is 485,000 sq ft.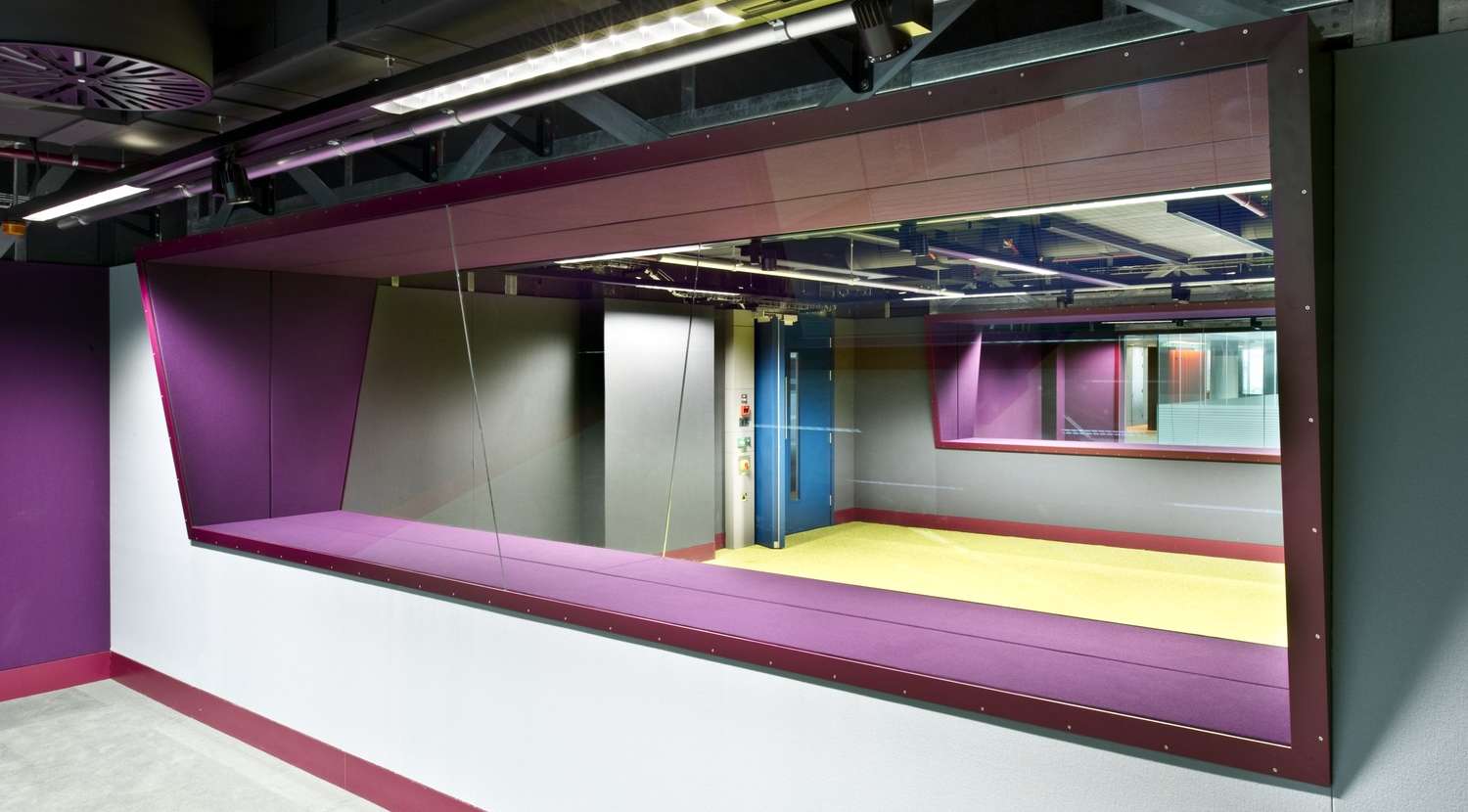 Key contacts
Andy Paton

London projects < £5M
Case study filter
Latest case studies